To integrate Facebook lead ads, you need to have an existing lead form in your Facebook account. When someone submits this form on Facebook, you can automatically post this to MAP via the following integration.
The first step is to integrate your Facebook account in MAP.
Steps to Integrate Facebook:
Login to MAP , go to Administration -> Account Settings -> Integration
Click the "Add Social Media" button
Choose your FB Page URL
Authenticate MAP for your Facebook Account
Select the Facebook page and Ad Account ID

Once you set up the connection with Facebook, you can scroll down to the Facebook Lead ads section on the Account Settings screen. In this tab, you have to map the fields of your Facebook form with a form in MAP that mirrors it (has the same fields as your Facebook form).
Click NEW to create a new mapping with your existing form in MAP.



If you don`t have a form that mirrors your Facebook form yet, you can easily create one in Assets -> Web Forms.



Make sure the field types of your MAP form are exactly the same as your Facebook form fields. Example: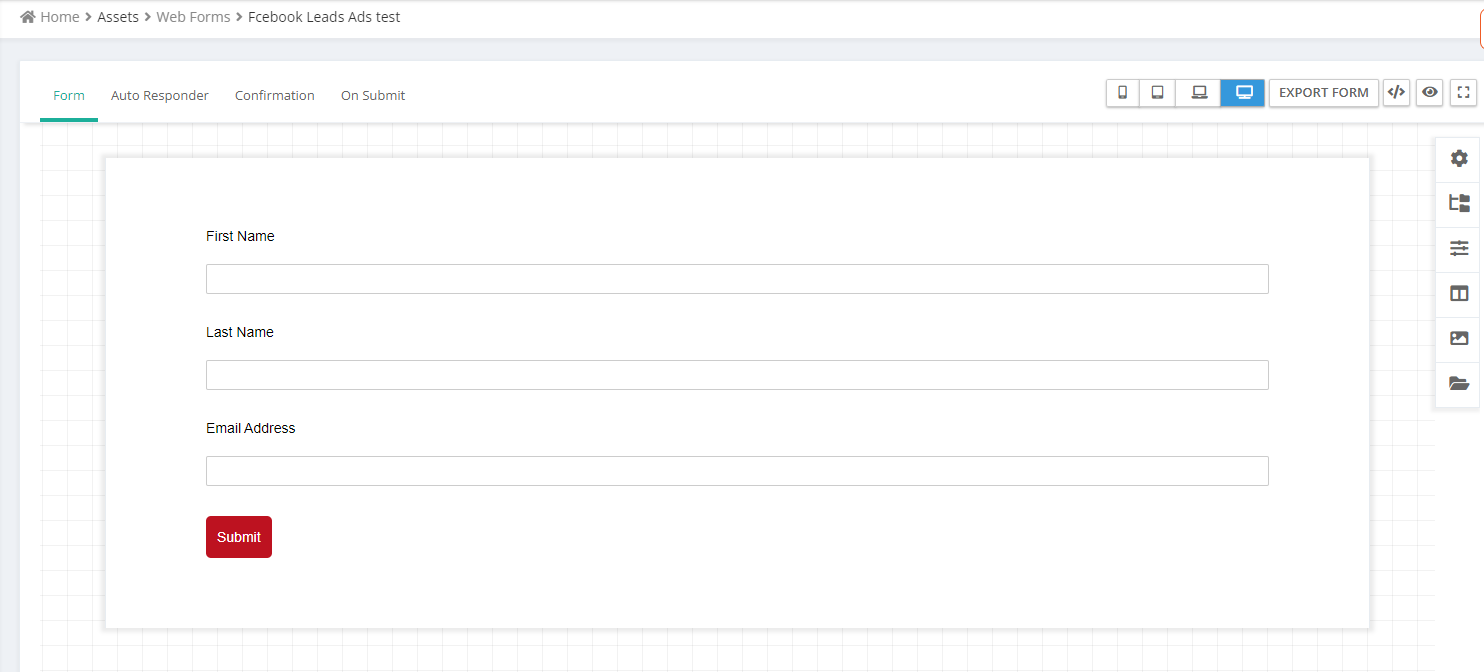 When you have your form in MAP ready, you can do the field mappings in Account Settings -> Integrations -> Facebook Lead Ads.
Select your MAP form to map from the dropdown and connect the fields.


This will submit your Facebook leads to MAP each time the Facebook Lead Ads form is filled out.
Please note that MAP doesn't automatically set the source/medium on the forms coming from Facebook Lead Ads. You can set this attribution every time this form is submitted in the MAP  form Autoresponder workflow.
This video will show you how to integrate Facebook Lead Ad forms with MAP . If you have never used FB lead Ads, you may need to re-authenticate the FB connection with MAP to access this.